Founded in 2012, Bomma is a company that brings the traditional Czech glassmaking craft to new and dynamic levels. It is a group with top-level talented artists with a top of the line skillset that set today's highest standards of glassmaking. Bomma emphasizes contemporary designs, outstanding glass quality and detail. This has brought the company many awards and worldwide recognition in a surprisingly short period of time.
Behind this incredible glassmaking project is Katerina Hanwlova, a graduate of the Atelier of glass at AAAD Prague (Academy of Arts Prague). She combines glass with different materials such as leather, ropes or porcelain to create objects that display her fascination with the world of Haute Couture. Thanks to her experience and her original artistic approach, she is one of the most gifted and talented Czech glass designers.
Bomma has custom made products as part of its catalogue. These can be modified to suit the client's requirements. As usual, the team pays the closest attention to every detail from design, development, and prototyping.
Bomma has innovated in the glass art sphere by creating a product line inspired by the art of Shibari. These artworks make up a sophisticated collection that places crystal center pieces amidst rope ties and knots to create variable compositions. Bomma's daring design that combines Shibari, with lighting, results in beautiful pieces of art that work as a stand-alone piece or in a group composition. Bomma Shibari has different options.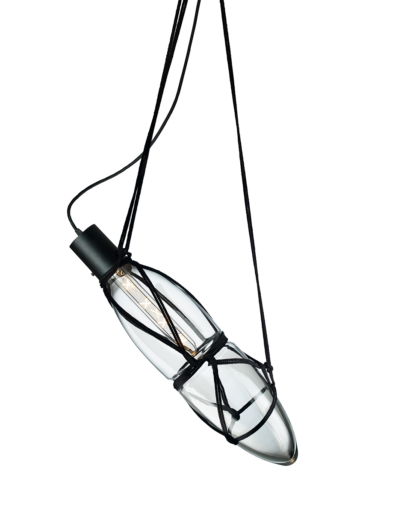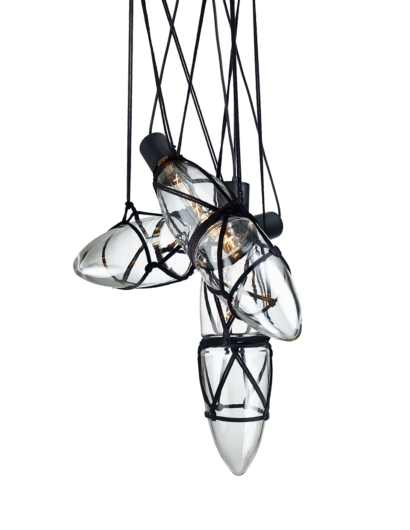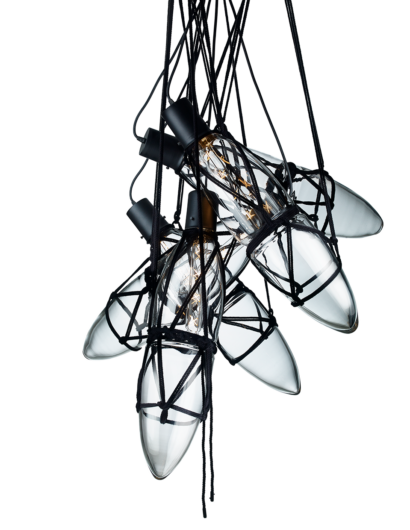 Each pendant is exclusive and can be customized.
For more information visit https://www.bomma.cz/.